New Patients
New Patient Forms
At Waco Kids Dental, we want to make your family's experiences with us as smooth and simple as possible. That's why we offer all the forms you'll need to fill out before your first appointment here online for your convenience.
First Visit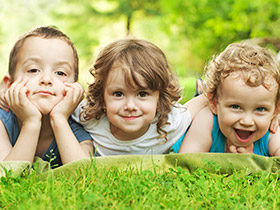 We see children ages 0 to 18, including those with special healthcare needs. For our littlest patients (ages 1 to 2), the first visits will be "easy." That means we complete a gentle examination, a short cleaning, and an application of fluoride treatments to teeth that have surfaced. The purpose of these early visits is to allow your child to grow accustomed to visiting our office and begin to develop positive associations with dental care.
Once your child is old enough to ask questions and explore, we will take them on a tour of the office and answer any questions they may have. If their teeth have developed enough for cleaning and polishing, we will need to take X-rays, conduct a typical oral exam, and provide fluoride treatment.
If you have questions or concerns regarding your child's dental care, never hesitate to call our office to ask questions or schedule a consultation.
Finances
Because we strive to provide the highest quality dental care for your children, Waco Kids Dental will help you in planning ahead and financing your child's dental care. We are a preferred dental care provider for several insurance companies, and we will happily file an insurance claim for you, even if we are not in your insurance company's preferred network. For your convenience, we accept payment in cash, credit, or check.