Emergency Dental Care for Waco-Area Children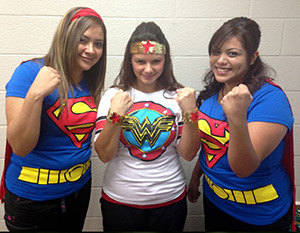 Is your child in the middle of a dental emergency? Call our Waco office immediately at (254) 772-8330. There's never a "good" time for emergencies to strike, so it can be a relief to know who can help when one finally comes along.
When you call, our Waco team will be happy to assist you and your little one as quickly as possible.
Common Emergencies
Below are some of the most common emergencies with tips on how to respond to each:
Bleeding Tongue or Lip
Is your child's tongue or lip bleeding because he or she has cut or bitten it? Clean the bite gently with water and apply a cold compress to the area to prevent or reduce swelling. Once you've done that, give our Waco office a call. We'll talk to you about your child's situation and determine how serious the bite is. Depending on the severity of the bleeding, we may recommend taking your child to the nearest emergency room for stitches.
Knocked Out Baby Tooth
If your child has just lost a baby tooth, call us immediately. In the meantime, do not try to put the tooth back in, as this could potentially damage the permanent tooth developing underneath.
Knocked Out Permanent Tooth
If your child has just lost a permanent tooth, your first step is to find the tooth and rinse it with cool water; however, avoid scrubbing it or cleaning it with soap. If you can, place the tooth back in the socket it came from and hold it there with a washcloth or a piece of gauze. If you're unable to do this, store it in a baggie of cold milk or water. Because we'll have a better chance of saving the tooth if we can see your child quickly, you should call our office immediately. If our office is closed for the day, you'll be directed to the on-call dentist.
Chipped or Fractured Tooth
In cases where your child has chipped or broken a tooth, rinse their mouth with water and apply a cold compress to the area to reduce swelling. If you can find the tooth fragment, store it in milk or water and bring it with you to your child's appointment.
Broken Jaw or Severe Blow to the Head
In both cases, you should take your child to the nearest emergency room for treatment. If your child has also lost a tooth, follow up with us afterward to let us know. We'll schedule a time for your son or daughter to come in for a consultation.
Severe Toothache
If your child has a toothache that can't be solved by rinsing or flossing, call our office promptly. In the meantime, a cold compress or over-the-counter pain reliever may help; however, do not put heat or aspirin on the sore area.
Is your child experiencing any other kind of dental emergency? Call us immediately. Our Waco team is dedicated to helping children from Waco, Hewitt, Lorena, Woodway, McGregor, and all nearby communities.